1/25/2013
Help Us Fuel the Community!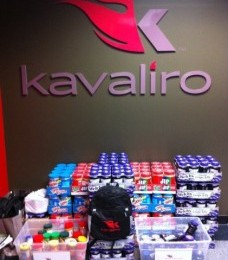 Sparked from the "60 Minutes" documentary on the homeless situation right here in Central Florida, Kavaliro saw an opportunity to make a difference as a Central Florida business. Being that commitment is one of our core values, we wanted to make the commitment to the community in which we live, work ,and play by providing ongoing food contributions to a local program. Each quarter we will have a "Kavaliro Fueling the Community" food drive in which we will request 2 food items to local school children in need.
This quarter we are asking for Pop Tarts & Cereal February 1 – 15 We will be setting up bins in the Central Florida area and asking friends, family, colleagues and complete strangers to help feed our children. So start looking for those Buy One Get One Free deals and stocking up for November!
Related / Most Recent Posts
« BACK