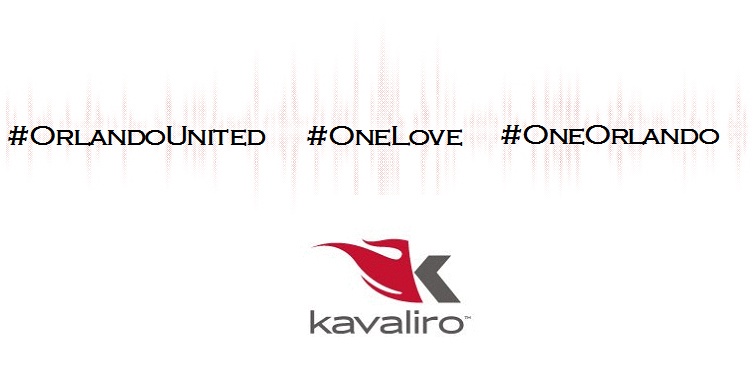 #OrlandoUnited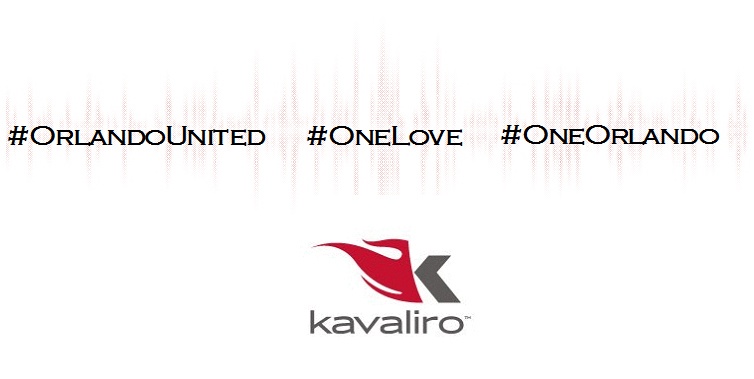 What happened this past weekend at Pulse Nightclub in Orlando is beyond comprehension. It is unimaginable that this tragedy occurred anywhere, let alone the place we call home – Orlando, Fla. Orlando is an amazing place to work, live and raise our families. It is a city that is supportive of all races, religions, beliefs and sexual orientation. Orlando is a melting pot and a place that makes you feel prideful to say you live here. The business community is supportive in every way. Our city is much more than what the rest of the world mainly knows us for – the tourism capital of the world. The changes over the last 15-20 years have been profound. From the developments in performing arts, professional sports, theme parks and UCF, Orlando has evolved from the days of just being known for theme parks and orange groves, to a city representing people from all walks of life. Kavaliro was founded here in Orlando and continues to be our corporate headquarters, and we will always take great pride in that. Since we started Kavaliro, the city of Orlando and the greater community has supported us every step of the way. Orlando is inclusive and supportive of the entrepreneurial spirit, and it makes you feel like you are a part of a family. So when we woke up to messages and alerts describing the breaking news that occurred on early Sunday morning, it took our breath away. What Pulse stands for is a great representation of the spirit of Orlando. The victims and survivors of this tragedy are our brothers, sisters, friends and neighbors. Words cannot describe the sadness surrounding what occurred, but what we do know is that love is greater than hate, and we will grow to be a tighter, stronger community. The way this community has already responded to this tragedy has given us a greater sense of pride in the place we call home. This week has shown how tight and resilient the greater Orlando community area has become. Everyone feels it. The stories and heroics of each of the survivors will not be forgotten, and neither will the continued support and bravery of the first responders and medical personnel.
The words of Orlando Mayor Buddy ring true: "This tragedy will not define us, but will bring us together. Because we are ONE Orlando." The victims of this senseless tragedy will never be forgotten by the Kavaliro Family. #OneLove #OneOrlando #OrlandoUnited
In support of our community, Kavaliro will provide a donation to the OneOrlando fund. In addition, Kavaliro will match dollar-for-dollar any monetary donation made by any Kavaliro employees from our six offices across the country in support of this fund.
This fund will directly support:
Nonprofits that are supporting the victims and families
The LGBTQ, Hispanic, faith and other affected communities
Underlying causes of this tragic event
Other needs we cannot anticipate until we face them
THE ONEORLANDO FUND IS A PROJECT OF STRENGTHEN ORLANDO, INC, a 501(c)(3) NONPROFIT CORPORATION CREATED FOR THE PURPOSE OF SUPPORTING AND STARTING PROJECTS TO STRENGTHEN THE ORLANDO COMMUNITY.
We ask you to join us in supporting this fund and our community. Donations can be made directly online at http://www.oneorlando.org
With love and support,
Team Kavaliro